Fully Equipped To Handle Anything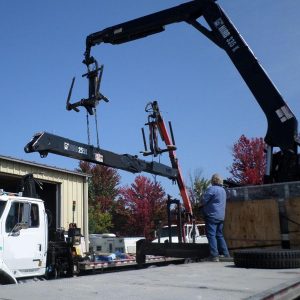 Our boom repair center is fully-equipped and qualified to handle boom repairs, boom maintenance, and OSHA inspections. We follow manufacturers procedures, and all of our repairs meet or exceed original factory specifications.
We know that continuous safe operation and minimized downtime is a must in the transportation industry. That's why we have an integrated parts store.
We also offer truck/trailer repair, fleet maintenance, heavy equipment repair. Contact us online to schedule an appointment or call us today.
Boom Repair Services
Cylinder rebuild & replacement

Structural Repairs

Hydraulic Booms

Bearing Decks

Outrigger Assemblies

Boom install and removal

Boom Maintenance

Damage Restoration

Hydraulics

Boom Repairs
Transmissions

OSHA Annual Boom Inspections

Disassembly and Assembly

Load Testing

Electric and Electronic repair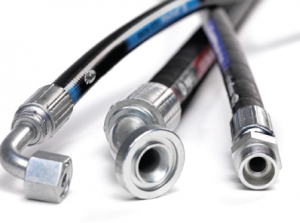 Gates Hydraulic Hoses
We make our own Gates Hydraulic Hoses. It's one of the most versatile, safe, durable and efficient hoses available. It meets over 20 international standards and quality certifications. Gates hydraulic hoses help improve your safety, reduce machine downtime and increase your efficiency. Contact us online today for more information.
We Keep You Safely On The Road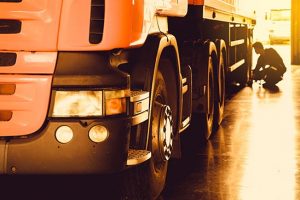 Get It Inspected
Any truck in America, commercial, and weighing over 10,000 lbs requires an annual inspection. If you're carrying hazardous materials, a check is necessary regardless of weight. The same applies to all trailers.
Wisconsin Truck & Boom Repair keeps your trucks and trailers in compliance with all DOT requirements. Being placed out of service isn't an option in the transportation industry. Our seasoned inspectors will keep you safely on the road and back to business.
Schedule My Inspection
Level 1 Inspection List
Driver's License
Driver's Daily Log
Driver and Vehicle Inspection Report
Coupling Devices
Medical Card
Seat Belt
Brakes
Exhaust System
Frame
Headlamps
Lamps on Projecting Loads
Safe Loading
Steering Mechanism
Fuel System
Turn Signals
Brake Lamps
Tail Lamps
Suspension
Tires
Trailer Bodies
Wheels and Rims
Windshield Wipers
Hazmat Requirements
Level 2 Inspection List
Walk-Around Driver
Vehicle Inspection
Examination of:
Everything in Level I that Does NOT involve
Physically getting Under the Vehicle
Level 3 Inspection List
Driver Only Inspection
Examination of:
Driver's License
Medical Card
Driver's Daily Log
Seat Belt
Driver and Vehicle Inspection Report
Hazmat Requirements
Level 4 Inspection List
Special Instructions
One Time Inspection of a Specific Item
Level 5 Inspection List
Vehicle-Only Inspection
Examination of:
Everything in Level I without a Driver Present
Level 6 Inspection List
Enhanced NAS Inspection for Radioactive Shipments
Inspect for Radiological Shipments
Inspection Procedures
Enhancements to Level I
Radiological Requirements
Enhanced Out of Service Criteria
Over 20 Years of Experience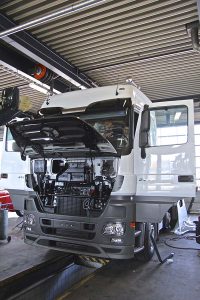 Wisconsin Truck and Boom is conveniently located in beautiful Lake Geneva Wisconsin. Our Semi-Truck repair shop is fully equipped to handle any job from transmission work to tires and hydraulics. We are an ASE certified truck repair shop backed by over two decades of real-world, hands-on experience.
Minimize your downtime, manage your fleet's maintenance, and keep your drivers on the road. We make it easy to keep your truck reliable, safe and performing. Call us or schedule an appointment online to get started.
Truck Repair Services
Semi Truck Repairs

Flatbed Trailer Repair

Lowboy Trailer Repair

General Trailer Repairs

Diesel Truck Repair

Bus / RV Repairs

Truck Engine Maintenance

Brakes

Hydraulics

Boom Repairs
Transmissions

DOT Inspections

Axles Repairs

Heavy Equipment Repair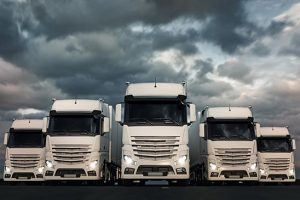 Join the many companies throughout the Midwest that choose Wisconsin Truck & Boom to keep them safely on the road. Join the growing number of businesses turning over their fleet and maintenance needs to our seasoned professionals.
We start by evaluating your fleet, equipment, and operations. Next, we create a maintenance plan tailored to your fleet's specific needs. Finally, we continually execute that plan on a quarterly, semi-annual or annual basis.
Enjoy the benefits of lowered maintenance costs, improved equipment reliability and reduce your need for extra vehicles. Enjoy all the long-term benefits of proper fleet maintenance today.
We take the hassle out of managing a fleet, it's as easy as a phone call. Find out how our fleet specialists can help you save money, time and frustration.
Call us at 262-248-8200 to schedule your fleet audit today.