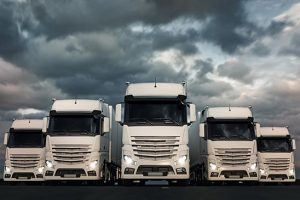 Join the many companies throughout the Midwest that choose Wisconsin Truck & Boom to keep them safely on the road. Join the growing number of businesses turning over their fleet and maintenance needs to our seasoned professionals.
We start by evaluating your fleet, equipment, and operations. Next, we create a maintenance plan tailored to your fleet's specific needs. Finally, we continually execute that plan on a quarterly, semi-annual or annual basis.
Enjoy the benefits of lowered maintenance costs, improved equipment reliability and reduce your need for extra vehicles. Enjoy all the long-term benefits of proper fleet maintenance today.
We take the hassle out of managing a fleet, it's as easy as a phone call. Find out how our fleet specialists can help you save money, time and frustration.
Call us at 262-248-8200 to schedule your fleet audit today.